The weather here today was beautiful although our quiet little beach is gone... We are starting to see the influx of tourists (yeah, like we don't fit into that category) for the holidays. The beach is busy and there are lots of new kite-boarding students so its "heads up" on the beach for crashing kites!!

We had a bit of wind so Matt took advantage of it to sail his 14 meter kite first and then he came back in to take his 10 meter out. He demoed a couple of boards today as well (why do I think these are going to be expensive demos????).
I wanted to share a new layout that I did today using another of Gina's kits called Springy Sprinkles!! It is such a cute kit and I love all of the wonderful flowered papers!!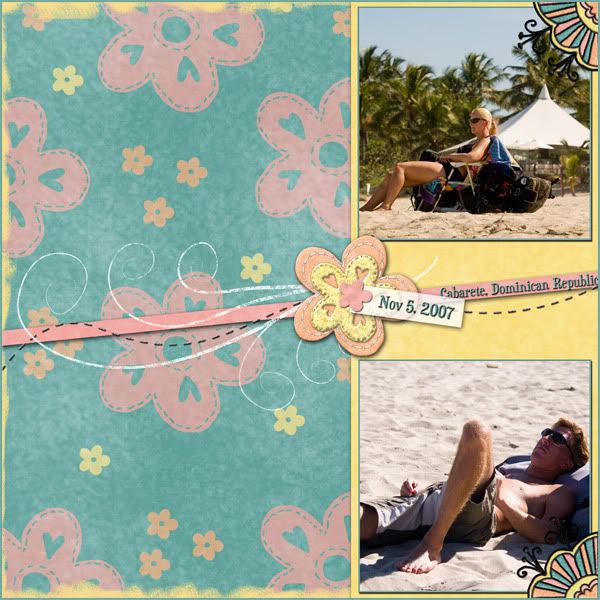 Credits for Beach Time:
Template by Andrea Gold
Papers and elements by Gina Arzaga's SPRINGY SPRINKLES Kit at NDISB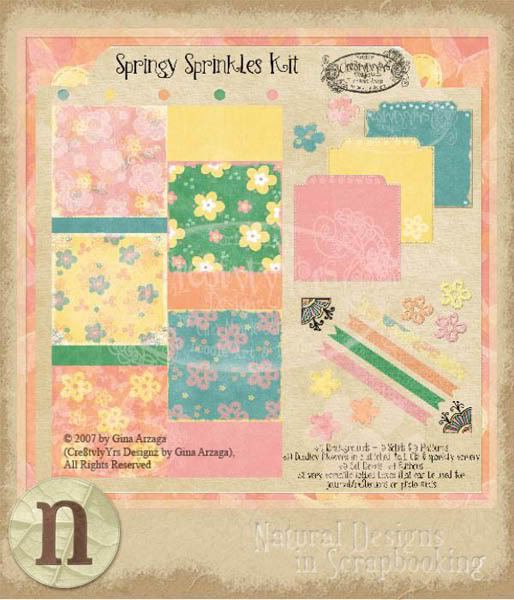 Photos by Matt & Angela
Font: Duality