As many of you know, I've been scrapping for quite a while. Well, I've decided to take the plunge and design a few kits. I'm still getting the hang of it and it takes forever, but I finished my first one!! I am so excited.
The colors come from the December Color Challenge at DSO. I thought they were just perfect for a great tropical theme so thats what I went with.
The kit contains 8 papers, a couple of ribbons, several brads & gems and a neat alphabet. Its my first kit and I hope you can use!! Just click on the image below to be taken to the download. I'd like to thank Atomic Cupcake and photoshopbrushes.com for the use of their actions and brushes in creating this kit.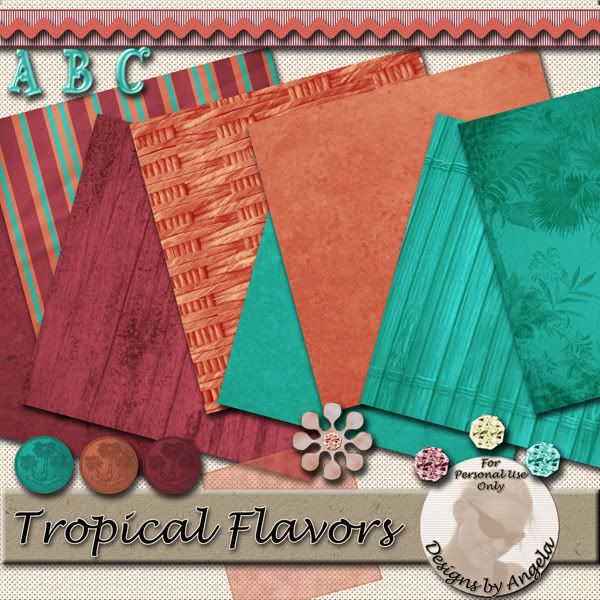 Here is a layout that I did with it to test it out!!!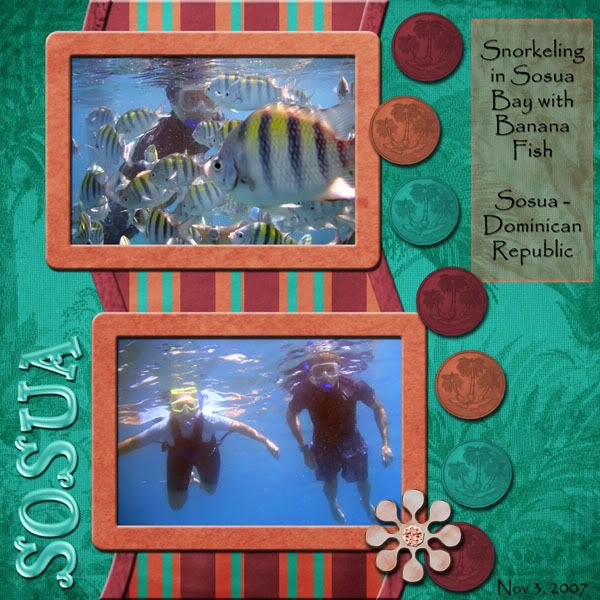 Credits for Sosua:
TROPICAL FLAVORS kit by ME!!!
Template by Traci Drane for
Make it Scrappy template challenge
Font: Papyrus
Photos by Angela