The weather here is clearing and is somewhat better today. We at least have patches of sunshine along with the wind and rain.
I went shopping over in
Ruby's store
and I came up with this wonderful winter themed kit.
Of course, I don't have the normal winter photos right now so I went hunting in my photos not scrapped and came up with a few. The first one was a photo of last year around Christmas time when Denver was hit with the first of 3 very heavy snowstorms within a month. We were all set to fly from Denver to Missouri for Christmas when the entire city was shut down (including the airport for 3 days). Needless to say, we didn't make it back to Missouri. These are some pictures we took of the snow piled up against the back door and of the backhoe trying to clear the more than 3 feet of snow from our neighborhood roads.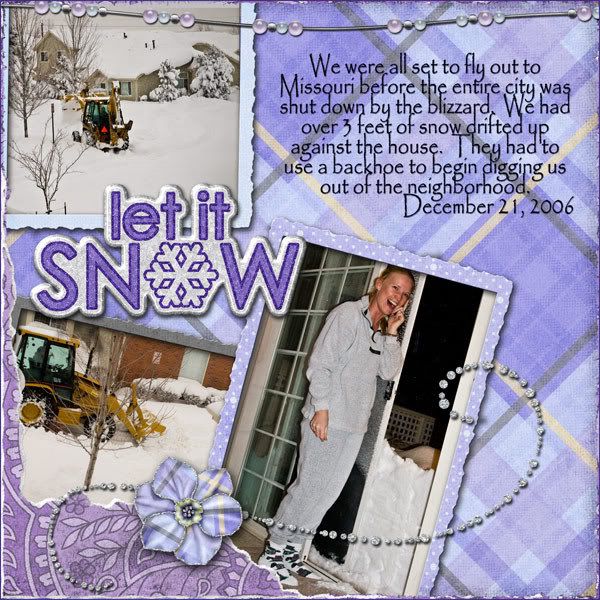 Credits for Let is Snow:
Based on a template by gluecksybabe
All papers and embellishment from Ruby Rynne A Winter Tale Kit Available Here
Wordart from Atomic Cupcake Wonderland kit (recolored)
Font: Papyrus
Photos by Matt & Angela
Special thanks to AtomicCupcake.com for use of her tear action

Journaling reads:
We were all set to fly out to Missouri before the entire city was shut down by the blizzard. We had over 3 feet of snow drifted up against the house. They had to use a backhoe to begin digging us out of the neighborhood - December 21, 2006
This next photo was a bit older. This is from a hut trip that we did back in 2005. This is a night photo of Walters Cabin (on Vail Pass in Colorado). Matt froze while trying to get the perfect shot and I think he did!!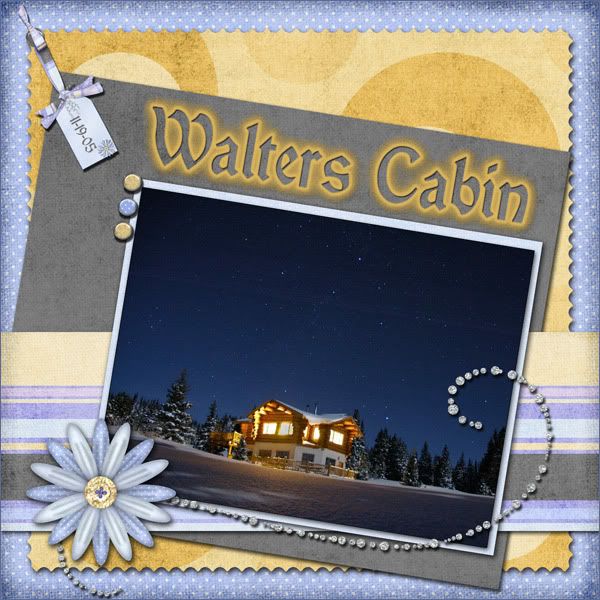 Credits for Walters Cabin 11-19-05:
Based on a template by Di Hickman
All papers and embellishments from A WINTER TALE kit by Ruby Rynne
Photo & editing by Matt
Font: Vinque Font
Special thanks to Atomic Cupcake for the use of her pinking and reverse stencil actions.