Kara has a new kit out called Bad Boy and it is fantastic!!! I love the papers and the elements that she designed for this kit. It was perfect to scrap some photos of the mountain bike race that Matt did just a couple of days before our wedding.


These pictures were taken as Jayme, Andy and I were at the finish line of the race and Matt was finishing up his leg of the Firecracker 50 race on the 4th of July in Breckenridge. As soon as Matt was across the line, Andy headed out to complete his loop on the course.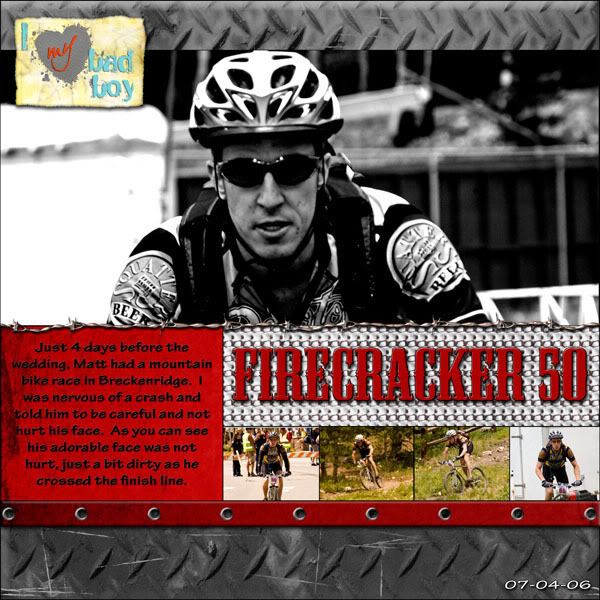 Credits for Firecracker 50:
Based on Dec '07 template by Di Hickman
"Bad Boy" Kit by Kara Jones @ KJoiStudios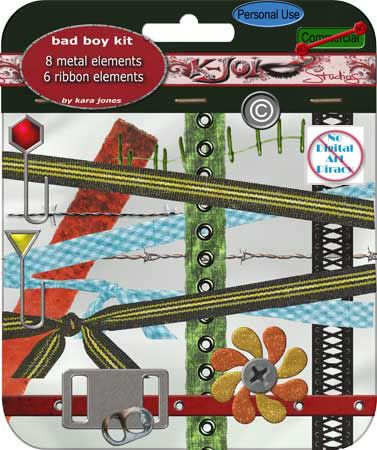 Fonts: Tekton Pro & Mesquite Std
Photos by Angela
Journaling Reads:
Just 4 days before the wedding, Matt had a mountain bike race in Breckenridge. I was nervous of a crash and told him to be careful and not hurt his face. As you can see his adorable face was not hurt, just a bit dirty as he crossed the finish line.